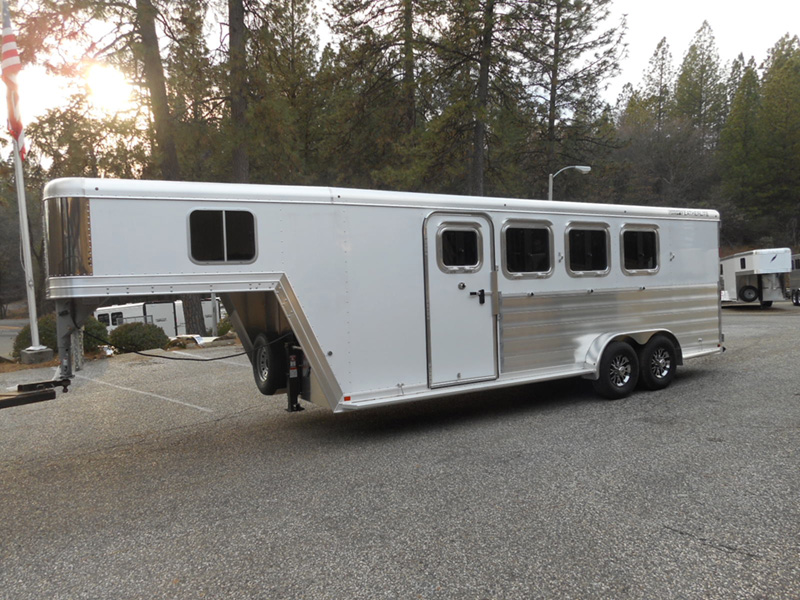 ---
⇒ Featherlite® Model 8541 gooseneck 3 horse trailer is a slant load trailers that can be fully customized.The horse area has rubber up 48″ on wall behind horses & up 44″ on wall in front of horses; White .090 lining up 53″ behind horses and 45″ in front of horses; White .040 aluminum lining on ceiling; Insulation on walls and ceiling, as well as 3/4" rubber floor mats. The 8541 also features a side-load door, a folding removable rear tack and drop down feed doors. One pop-up roof vent per house, dressing room, and so much more.
---
Features
Roof Vents
Dome Lights
Dressing Room
Adjustable Saddle Rack
Side Load Door
LED Clearance Lights (QTY. 16)
(4) Wraparound LED Stop/Turn Lights
¾" Rubber Floor Mats in Horse Area
Tapered Gooseneck
Slant Stall Dividers w/Shoulder Separator
Drop Down Feed Door
Double Rear Doors w/Windows
Folding Rear Tack Wall Lined on one Side
Escape Doors
Specifications
Profile: 4 Horse Trailer
Hitch Type: Gooseneck
Load Type: Slant
Trailer Length: 
Horse Stalls: 4
Stall Width:
Trailer Width:
Inside Height:
Empty Weight: 
Axle Quantity: Tandem
Axles: (2) 6000lb. Rubber Torsion Axles w/Electric Brakes
Ea. Axle Capacity: 6000lbs.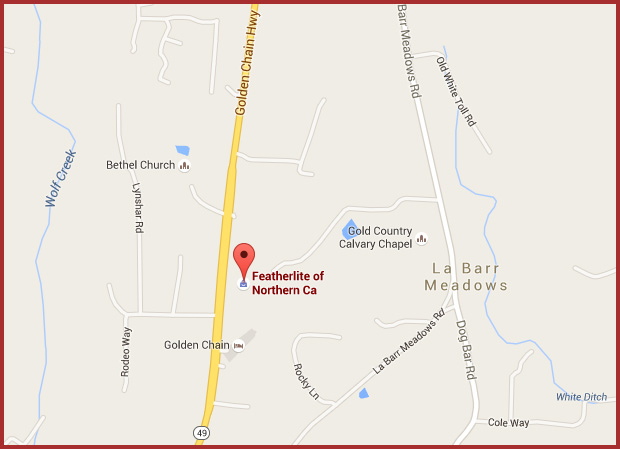 Conveniently Located off Hwy. 49

Featherlite of Northern California
13317 Hwy 49
Grass Valley, CA 95949